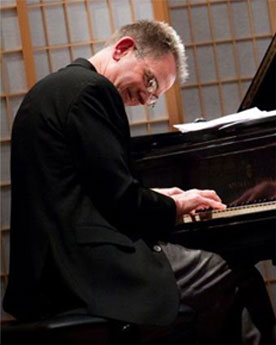 George Oldziey, Composer for Film and Games, Music Recording and Production, Jazz Pianist
George Oldziey is a composer, pianist, recording engineer and music producer. He has extensive film and game composition credits and provides musical production and recording facilities in his Austin studio.
If you are interested in original music for films, games or video production you can hear samples and see more details at my music site, Oldziey Music. If you would like more information about my recording studio and musical production work, check out my Greenhaven Studio site.
George's News
Greetings all. Looks like we'll be launching the Kickstarter campaign to record the Wing Commander Suite, and possibly other pieces from WC, early in 2014, since we are getting very close to the holiday season right now. If all goes according to plan we'll be planning to record the music around late June or early July of '14. Location to be determined but I'm leaning towards Europe!
Will keep you posted!
George
Greetings all! Looks like I'll be launching a Kickstarter campaign within the next week or so to raise funds to record my Wing Commander Suite with a real orchestra. There will most likely be various goal levels, the minimum of which would be for the initial suite, but subsequent goals for recording more of my Wing Commander music, with perhaps having the fans vote for what they'd like recorded! I'll keep you posted!
I've completed orchestrating and creating parts for a brand new musical suite from the groundbreaking video games, "Wing Commander 3" and "Wing Commander 4". Originally it was supposed to be debuted by the Austin Symphony on October 13th of this year. ASO management however made a recent decision to postpone its debut citing imcompatibility with the theme of the October concert. I'm looking into doing a Kickstarter campaign to have the music recorded by a film score quality orchestra, either in the USA or overseas. I'll keep you posted!